NEW COFFEE ROASTING CLASSES THIS FEBRUARY
We're really excited about a new coffee roasting and education series that is now open for registration.
Saturday afternoons in February.
This series was developed for beginning to intermediary coffee roasters wanting to learn more about roasting, coffee buying and sensory development. Classes will be held on a weekly basis as half-day intensives (Saturdays in February, 1-5 PM).
Each class covers a different growing region and roast profile development, while also exploring green buying and sensory development. The classes build on skills but do not need to be taken in sequence.
SCHEDULE
FEB 3: Introduction
Participants will learn the anatomy of the roaster, maintenance, roast curves, and how to log roasts manually and through software.
FEB 10: Latin Milds
Participants will explore washed coffee from Latin America, including how to develop roast profiles best suited to the terroir of the region. Participants will also learn the basics of green coffee buying, including planning, cupping for quality evaluation, and price discovery.
FEB 17: African & Natural Process
Participants will explore African coffees, with particular attention paid to natural processed coffee.  They will learn how to approach natural processed coffees in profile development.  Participants will also learn how to cup with the SCA cupping form and score coffees, including recognizing coffee defects.
FEB 24: Blends
Participants will learn about how to blend coffee, including roasting coffee that is pre-roast and post-roast blended.  Participants will also learn about how to manage green inventory, utilize blends for green management, and leveraging blended coffees for revenue and growth.
EDUCATORS
Emily Smith has a background in green coffee, including quality evaluation and supply planning. She is a licensed Q Grader and has worked managing and processing green coffee for large roasters in the Pacific Northwest. Emily is also an expert sample roaster, having roasted thousands of samples for quality and price discovery evaluation.  Currently, she serves as a director of the Oregon Coffee Board and helps coffee roasters across the country create operations solutions with RoasterTools.
Mike Nelson has worked in the coffee industry as a barista, consultant, roaster, trainer, and company co-owner with various specialty coffee companies in the US and abroad. He combined his love of scientific research and coffee by focusing his graduate research on climate change and coffee, and holds an MSc in Environmental Studies and Sustainability Science and an MSc in Geography. He is co-founder of Junior's Roasted Coffee, and oversees the company's green coffee buying, roasting, and wholesale training. In April 2017 Mike and his business partners opened Guilder, a cafe and bar in Northeast Portland that also serves as the roastery for Junior's Roasted Coffee.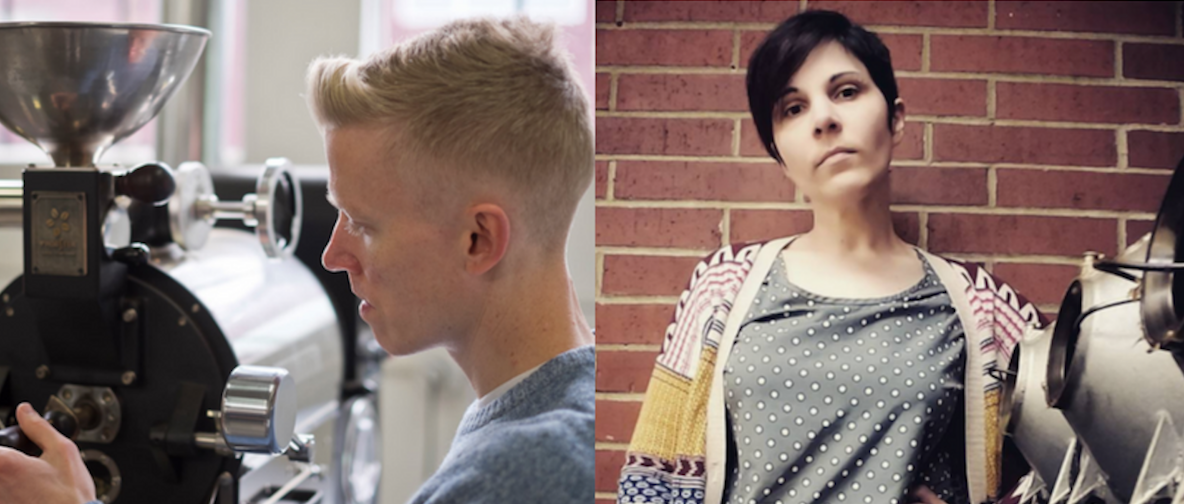 Buckman Newsletter
Sign-up to get the latest on our green coffee offerings, new crop cuppings/tastings and other upcoming coffee events.